COMFTECH FOR COVID 19: A COMPLETE SOLUTION TO MONITOR PATIENS AT HOME, THROUGH THE CONTINUOUS, REAL TIME AND NON INVASIVE DETECTION OF THEIR VITAL PARAMETERS
Coronavirus emergency has significantly changed our habits and lifestyles, striking the right balance between restrictive measures required to limit contagion and daily life management.
Social distancing has become a key tool toward mitigating the pandemic and it has highlighted the need, from a medical point of view, to provide remote care to virus positive patients staying at home, basing on digital solutions for monitoring vital parameters and telemedicine services.

Home monitoring is an effective solution for Covid patients not only because it allows them to be safely monitored in their familiar environment, being professionally cared for as if they were in hospital, but also because it avoids an overload of the healthcare system and it can prevent a possible intra-hospital infection.
In collaboration with universities and specialized sector companies, COMFTECH has implemented a complete solution to monitor patients at home, through the continuous, real time and non invasive detection of their vital parameters. The system consists of the HOWDY sensorized textile top, an oximeter, a thermometer and an app for reading data, and it is currently undergoing medical certification.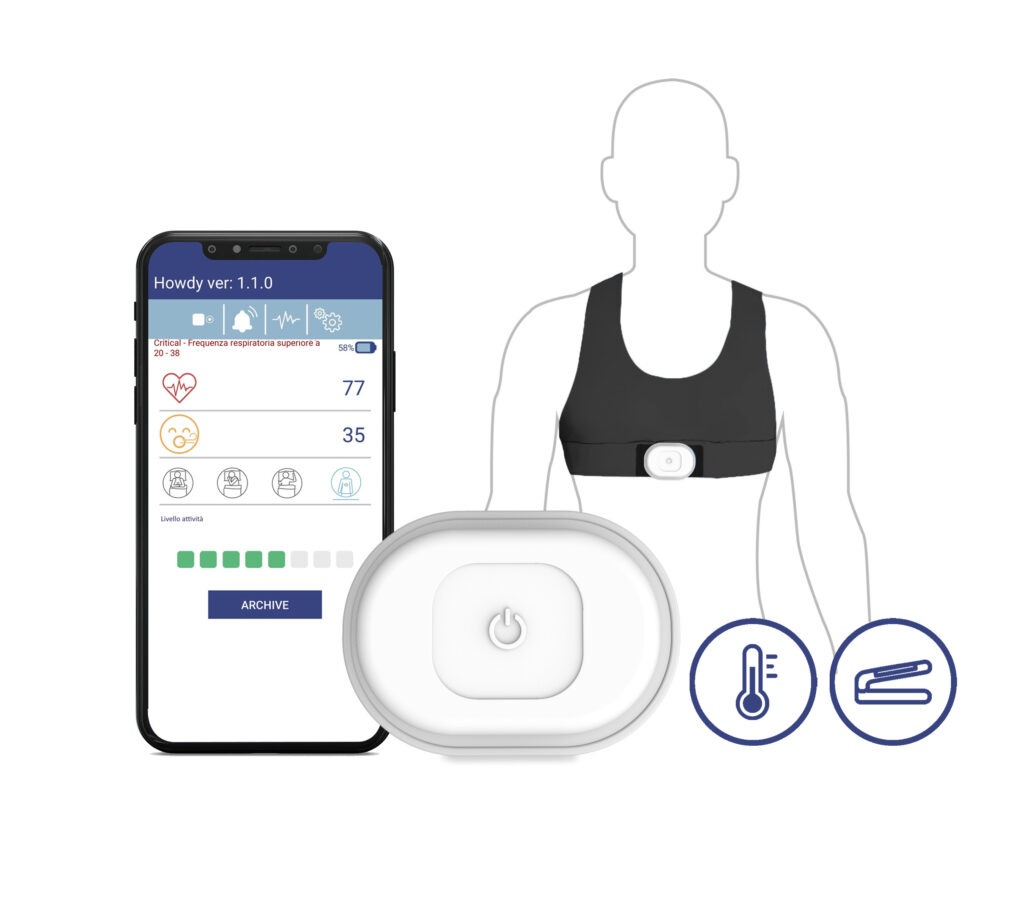 Thanks to textile sensors completely integrated in the fabric, HOWDY allows to detect adults' vital parameters, such as heart rate, breath rate, position and movement, in an absolutely non-invasive way, while leaving complete freedom of movement to the user in his daily activities. Besides providing high signal quality, the patented sensors are hypoallergenic and comfortable, technological, but "invisible". In addition, the software can be adapted to receive and read data from other devices, such as oximeter and thermometer in this specific case.

All the collected data are transmitted in real time wirelessly to devices such as smartphones or tablets and, through a dedicated and intuitive app, they can be read to get all the information needed about the patient health conditions. Thanks to a telemedicine service, data can furtherly be viewed by authorized medical personnel, who can thus constantly monitor the evolution of the patient's state of health.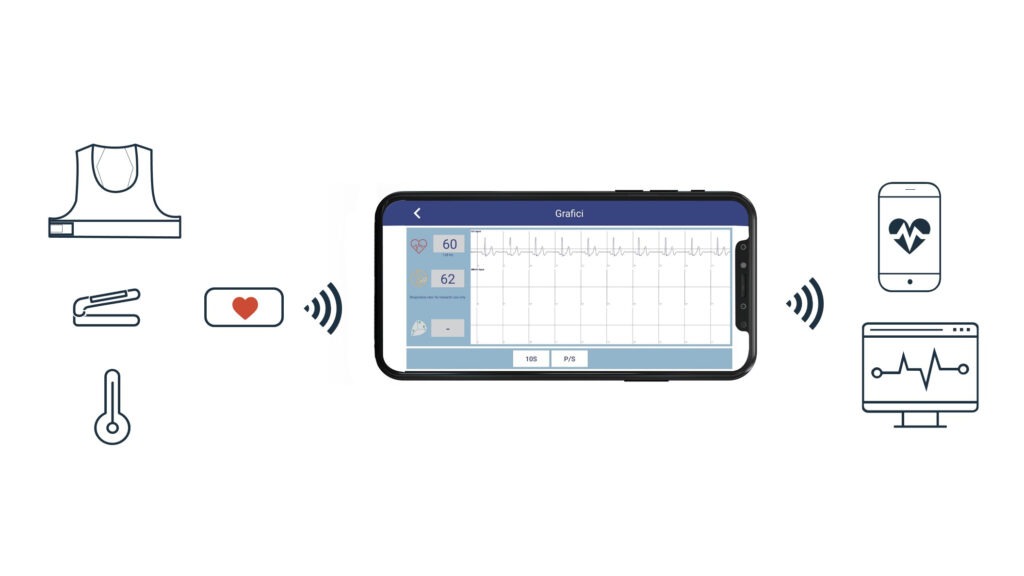 COMFTECH for Covid is a great help for patients and doctors in this Coronavirus emergency. Our sensorized textiles, in addition to being highly technological, are comfortable to wear, washable and sustainable. The electronic component, equipped with a transmission module and battery, is always detachable from the garment, to allow a total recycling of the latter and a partial recycling of the electronic components, with a consistent and differentiated disposal of non-recyclable parts.