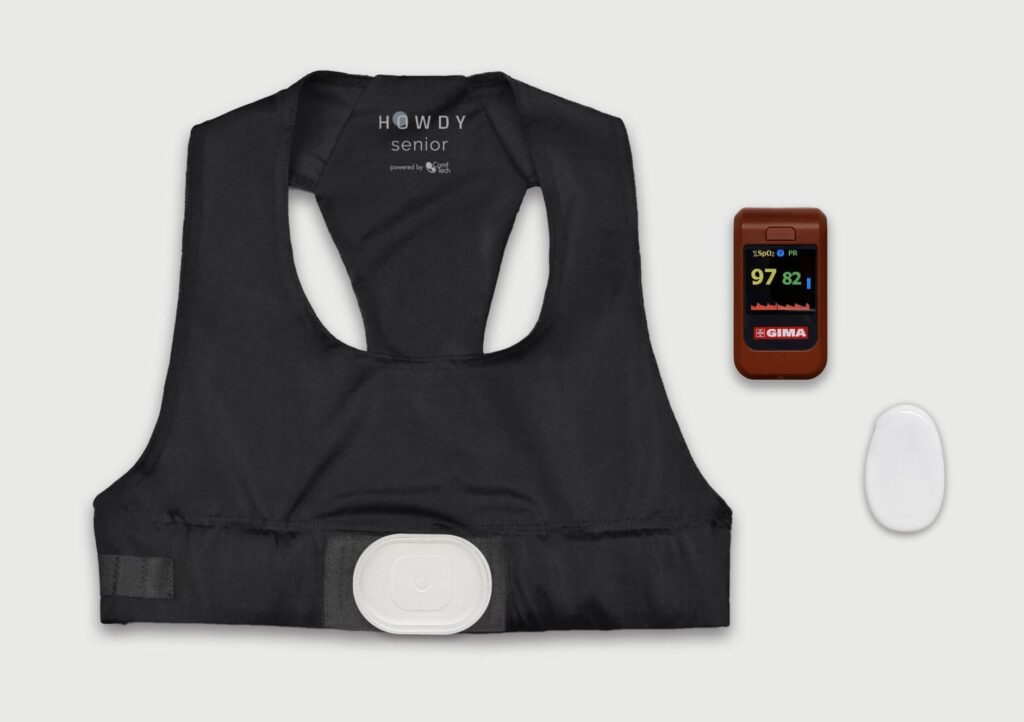 As part of the TELECOVID research project, funded by Regione Lombardia and conducted by the Università degli Studi di Bergamo with the involvement of ASST Bergamo-Est, ComfTech and MediaClinics, our HOWDY SENIOR wearable monitoring system was used to remotely assist a group of frail patients.
The study was published on the International Journal of Medical Informatics.
---
The project
The project presents a methodological approach to improve the user experience of televisit and telemonitoring services, with the aim of achieving a high level of usability in less than 6 months.
The trial involved 5 doctors, 5 nurses and 15 heart failure patients.
The kit provided to the patients included ComfTech's Howdy Senior sensor top and electronic unit, a thermometer, a pulse-oximeter and a smartphone with Mediclinics' app to take the patient's vital signs and transmit them to MediaClinics' web platform for clinicians.
Through the platform, caregivers could view patient data, manage it, and perform televisits and telemonitoring.
Both patients and clinicians underwent a training phase on the tools provided to acquire the necessary knowledge to use them.
Parameters
Using Howdy Senior, patient parameters were remotely captured and sent via the MediaClinics MHP app to the clinician platform.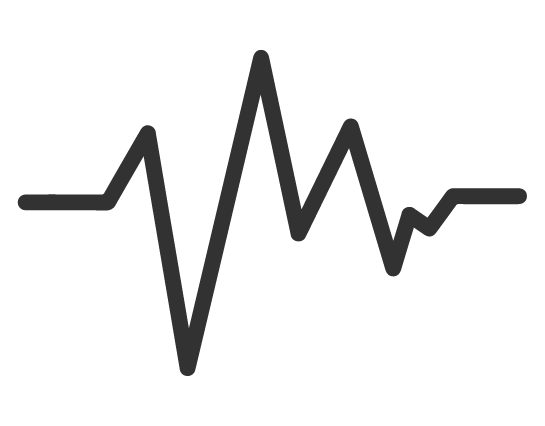 ECG trace
Heart rate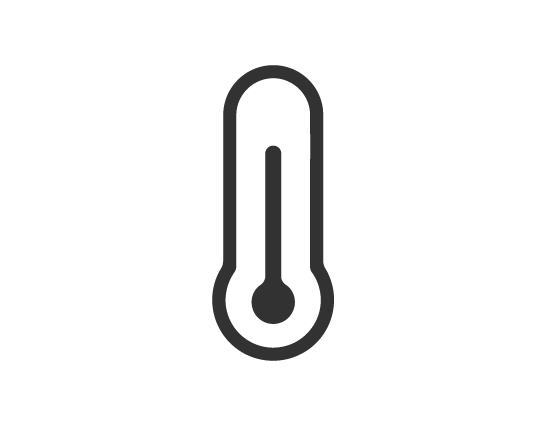 Body temperature
Oxygen saturation
Risultati
The data analysis highlighted the effectiveness and potential of remote monitoring for heart failure patients. Usability tests and satisfaction questionnaires achieved positive results for both clinicians and users, demonstrating a good level of usability, ease of use and perceived quality of the tools provided.
The results were achieved within the initial 6-month time frame.
---
Project led by