Professionals
HOWDY BREATH – Continuous monitoring of breathing
What is HOWDY BREATH?
HOWDY BREATH is ComfTech's wearable monitoring device dedicated to respiratory system.

HOWDY BREATH is designed to monitor patients in the hospital or at home, through continuous and real-time detection of their vital parameters: breathing rate, inhalation and exhalation times, chest/abdomen amplitude changes, posture and movement. HOWDY BREATH is suitable for all ages: specific textile units are available for infants and children up to 36 months, children from 3 to 16 years, and adults over 16 years.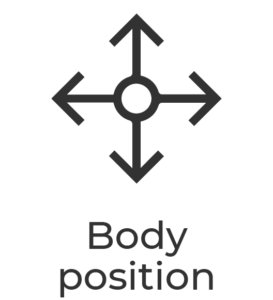 Continuous and non-invasive monitoring
Wearing a simple garment incorporating ComfTech textile technology, it is possible to monitor patients in the facility or at home. HOWDY BREATH is designed to be integrated into the user's daily life as a flexible, adaptable and non-invasive support. ComfTech's design has always placed the user at the centre, the device is designed to not interfere with the person's lifestyle and can be worn all day long in total freedom. ComfTech's sensorised garments are made of a special conductive yarn that guarantees absolute and long-lasting comfort. The fabric clings like a second skin, leaving complete freedom of movement and safely detecting the signal.
Elements of the system

The system consists of:
• HOWDY BREATH electronic unit, class IIb medical device
• HOWDY App for data reading
• Sensorised garment, class I medical device The system can also be integrated with compatible thermometer and pulse oxymeter, whose data are displayed in the HOWDY App.