Consumer
MY HOWDY®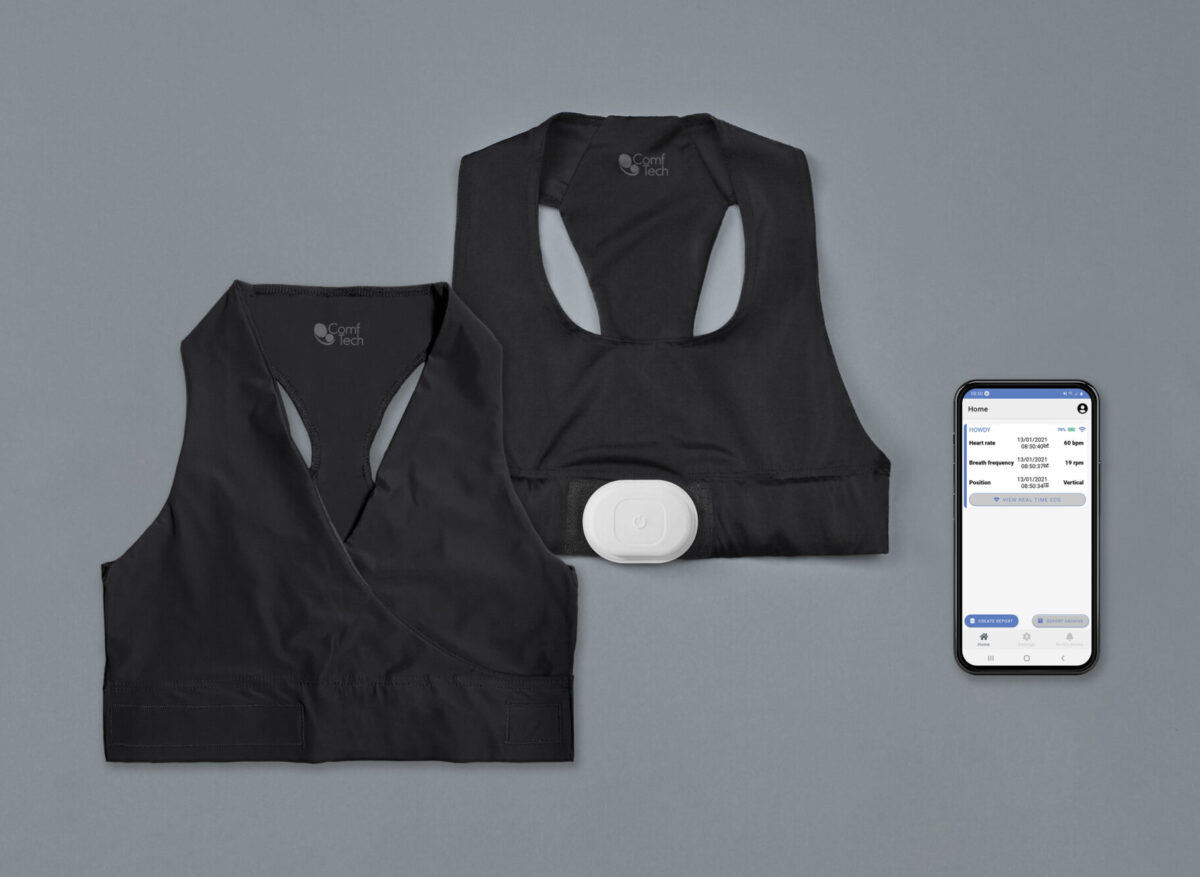 MY HOWDY® is the ComfTech® wearable monitoring system designed for adults.
Wearing a simple garment with integrated ComfTech® textile technology it is possible to monitor in real time vital parameters such as heart rate and real-time ECG, breathing rate and body position.
The system consists of: electronic unit, HOWDY® App for data reading and sensorized top.
It can also be integrated with a compatible thermometer and saturation meter, whose data are displayed in the HOWDY® App.
Data is sent to the HOWDY® App, where it can be viewed in real time directly by the user or saved, creating a monitoring report, and shared with the doctor.
The system can be integrated with telemedicine services that also allow healthcare professionals to view the detected parameters.